DB7 Coupe  – Our Ex Company Car
FOR SALE  (May 2023)
January 1996 Chiltern Green i6 Auto.
The mechanicals are excellent – we've serviced it annually!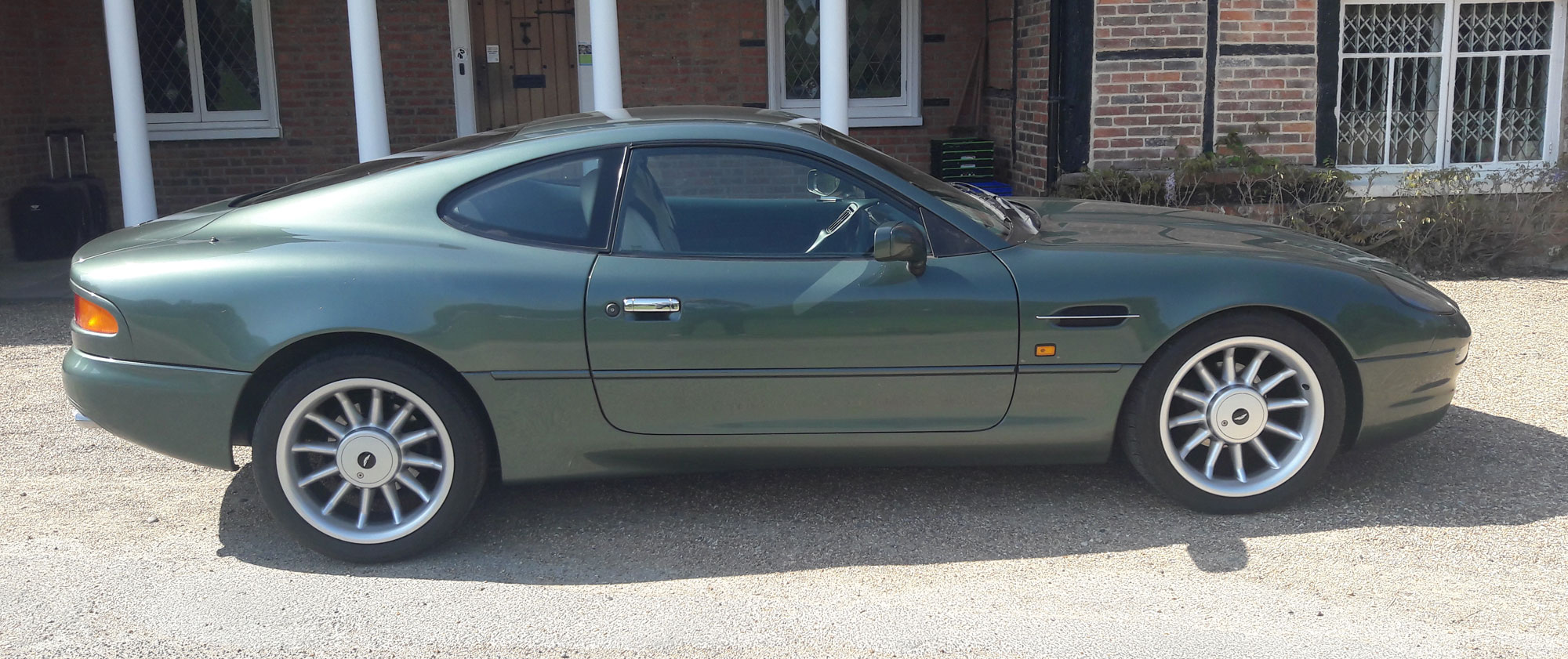 Most of the cars similar to mine for have half the mileage and shine beautifully but low mileage cars sometimes hide massive troubles.  This car has been kept by myself for 13 years – and I've looked after more than 100 DB7s in that time. That does not mean it is perfect but a perfectly useable example with NO big issues and with continued gentle maintenance will outlive us all.
The car was on the cover and featured in, the ClassicCar magazine. September 2015.

133k miles, most of it works including the a/c, the tyres are not old nor bald!  Will be MOTed again soon, £19,800″
Dated: May 2023 – Contact me if interested.
This blurb, as you may have guessed -is written by an engineer not a salesman 😉